Pruning the Right Way: Tips & Techniques for Trees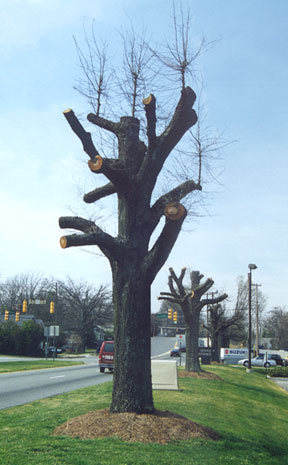 J. Andrew Wagner, ISA Certified Arborist, from Heartwoodtree.com will present on proper pruning techniques on Wednesday, February 21 at 9 a.m. at the Marion Community Building , 191 N. Main St, Marion. We will then have a hands-on tree (both young & mature) pruning demonstration. The workshop will conclude at 1 p.m.
This workshop is ideal for landscape professionals, school maintenance workers, real estate agents, and homeowners. Pesiticide Recertification credits have been applied for.
The workshop is hosted by City of Marion Tree Board and North Carolina Cooperative Extension-McDowell County Center. Cost of the workshop is $10. Please make checks payable to NCCE-McDowell County Center. Mail to: NCCE-McDowell County Center, 60 East Court St, Marion, NC 28752. Questions? Please contact Molly Sandfoss 828-652-8104.